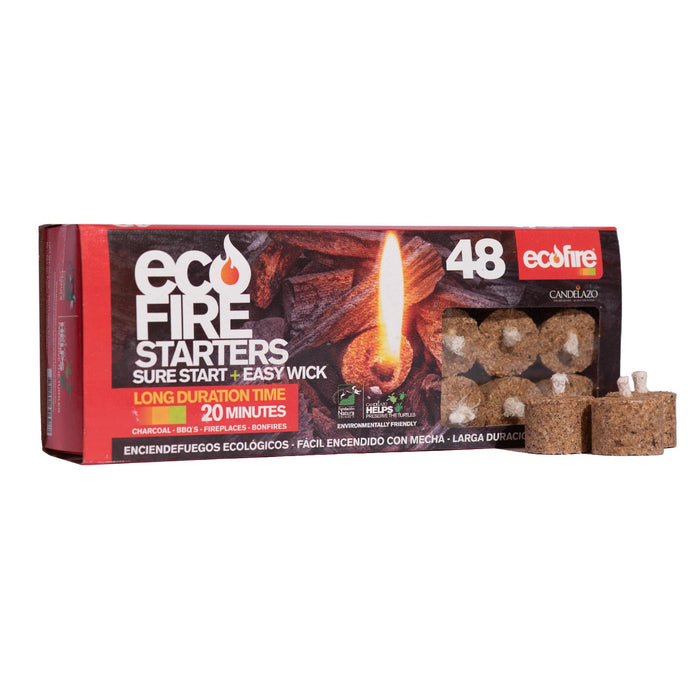 Ecofire Fire Starter Long Duration Box With 48 Units - 26.07 OZ Pack of 1
Original price
$21.44
-
Original price
$21.44
IGNITE THE ADVENTURE: the perfect gift for outdoor lovers, just stick a twig and make it burn!
100% ECO PINE: made from renewable wood, easy-to-light wick anywhere.
SET YOUR TENT, START THE FLAME: Boil water, grill some meat or host a campfire in the wild. Really, that's all it takes.
MAKE IT ECO: it lasts 20+ minutes, and leaves no foul smells, no toxins.
TURTLE HEART: our goal is to light as many EcoFire flames as we can to help conserve marine turtles throughout the Choco Pacific.