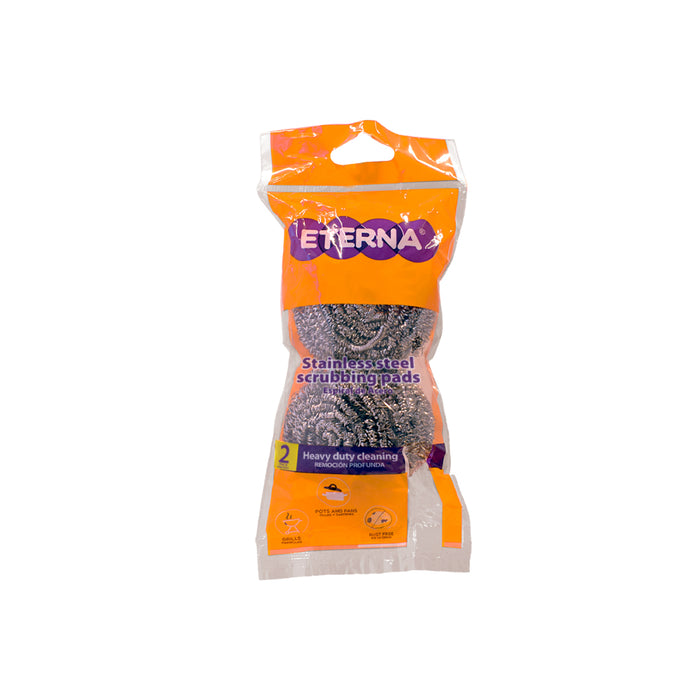 Eterna Stainless Steel Scrub Bag With 2 Count
Original price
$4.00
-
Original price
$4.00
TOUGH ON GREASE AND GRIME: It removes tough particles and stubborn grease fused to cookware, bakeware, kitchenware, countertops, stovetops and more.
LONG-LASTING: The fibers in these metal scouring pads are tightly coiled for aggressive scrubbing and scouring without scattering apart.
RUST RESISTANT: These steel wool pads are rust resistant even if they remain damp for longer periods of time.